TMS Precision is a machining and assembly company in China, specialized in high precision& complex CNC machining and assembly of products .TMS focus on customers with small to medium volume orders.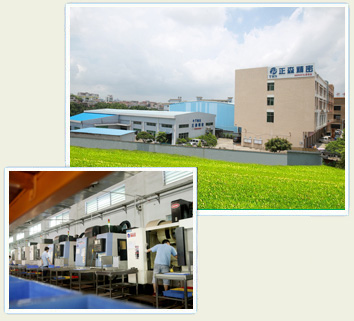 The company was registered in HongKong 2010, The factory is located in Liaobu town, Dongguan city, China. Around 80-100 employees are working at TMS and the total facotry plus office space is over 6000 square meter. TMS was 2012 certified according to ISO9001:2008.
TMS has modern and advanced production and measurement equipment such as 3axis,4axis,5axis CNC milling machines, Multi-task CNC milling and turning center, CNC turning machines, wire cutting ,grinding CMM, altimeter and profile projector .The staff has more than 10 years of experience in CNC machining from raw material of stainless steel, titanium, aluminum,brass, copper,alloy, carbon steel, engineering plastic etc .We can also do the machining for extrusion profiles .die-casting ,forging parts. TMS provide the service and support in each phase sush as design ,development,machining surface treatment, assembling, packaging and logistics. Our parts and products have been used in machinery & tooling, medical & health, optical, telecom, marine, petroleum industries. Existing customers are from Europe, US, Korea and China.
Our advantages

Advanced and high level CNC and measurement equipment.

Specialized and experienced in high precision and complex machining parts and different levels of assembly.

More than 10 years experience to cooperate with customers from Europe,us and Korea.

Familiar with international standards like ISO,mIL, DIN and to handle drawings and revisions in English, German and Swedish.

Our Main focus is to supply special parts and assemblies to high technology companies with high requirements on tolerances and quality and have small to medium volumes.

Flexible in set up & quick response. We provide samples within 5 days, respond to questions within 24 hours. We are pleased to arrange production according to customer forecasts.